With thanks to The Estate of Larry Gibson, every dollar you donate becomes two dollars through its matching contribution of up to $32,500.
The 2020 Strong Communities Annual Giving Campaign
Making history. Building the future.
---
When you give to the YMCA of Eastern Ontario, you're making history.
Since 1851, the YMCA has been part of the DNA of Canada, having been on the forefront of many important Canadian events. Some of these are lesser known such as offering the first night classes to women and immigrants, helping to found three Canadian universities, training Canadian soldiers to return to civilian life, expanding libraries to working class neighbourhoods, and pioneering youth leadership programs and street outreach. There are some things for which we are better known including building Canada's first summer camp, recognizing the importance of fitness and developing fitness leadership programs, inventing basketball and creating group swim lessons.
Even this tells only a part of the Y's story.
---
Here's how we've made history and are building the future.
1844 – The YMCA is born in the UK!
1851 – The Y comes to Canada
1853 – Launches social worker program to alleviate poverty
1854 – Opens libraries in working class neighbourhoods
1870 – Night school classes are offered to all people
1890 – Offers sports and physical activity as core programs
1891 – Invents basketball
1894 – Opens Canada's first summer camp
1892 – Starts YMCA Leader Corps
1906 – Offers YMCA Junior Leader Program
1906 – Introduces group swim lessons
1926 – Founds Concordia
WWI & WWII – Trains Canadian troops through Khaki College
1942 – Helps open Carleton University
1948 – Offers Junior Leader Program to young women
1959 – Helps found York University
1960-1970 – Pioneers street outreach to youth
1965 – Opens International Language School
1980-1990 – Creates youth centres and employment services
1999 – Launches Alternative Suspension to help teens stay in school
2000 – Begins YMCA Youth Gambling Awareness Program
2000s – Partners with youth organizations including Pathways and Connect Youth
2006 – Rolls out Playing to Learn™ curriculum
2016 – Creates school-age-care curriculum
2019 – Launches YThrive
2020 – Opens local Teen Drop-in Centre
2020 – Provides YMCA at Home during COVID closures
2020 – Offers emergency childcare during pandemic
---
Events
October 17: George E. Smith Memorial Fire Truck Pull
---
What does the Y mean to you?
Bill's Story: Health and Social Connection
"After breaking some bones and being too sedentary for too long, I could not walk 30 feet on any incline without having to stop to catch my breath.
Upon joining the Y, my physical abilities were discussed with the trainer who gave me a personal exercise program based on my ability and what goals I would like to achieve.
Each of us are responsible for doing our own exercises. Our trainer keeps a constant, unobtrusive eye on us for safety and well being. If we have any questions they are always quickly and carefully answered. Improvement sneaks up on you. All-of-a-sudden, 15 reps are easier than the 10 you started with. This is a major benefit of the Total Life Care program and repetitive exercise.
My biggest benefit from coming here is the family I have joined. The class celebrates various holidays that makes you feel like you are part of a family. On your birthday, you bring everyone a treat. On Halloween, you wear a costume. It is this part of my Y experience that has made the biggest impression on me. For me, this family feeling is carried over by the greetings I get from the front staff when I sign in. The cheerful good morning I get from all the staff brightens my day!
My biggest 'mini-miracle' from this class is climbing the 10 levels to the top of Hotel Dieu parkade without running out of breath."
"For me, the Y is a vital part of my normal life. I receive the best swimming instruction that I have ever had with any swim club. In addition, I have also enjoyed the spin classes, early morning yoga and the attention of the personal trainers. Perhaps, however, the greatest benefit is camaraderie of like-minded people. I return not only energized by the exercise but also by both the banter and support of many fellow members."
Jim Parker
"The programming was creative, different, fun and affordable. There were so many leaders that bonded with my child, I felt she was always given the right kind and best attention. The kindercamp coordinator was sincere and thoughtful, she took the time to call me when my daughter was having a difficult day. I honestly can't say enough how much I saw my daughter enjoy her experience this summer."
Anonymous
"Since retiring nine years ago I have found our Brockville YMCA is important to my well-being in a number of ways. I enjoy our Y for its pool where I exercise for my physical and mental health and where I meet friends and our wonderful Y staff. To staff and volunteers, congratulations on your excellent community support."
Margaret Williams
"We came for a tour of the Brockville Y when we lived outside of Merrickville and were looking for aquafit classes. The warm welcome and complimentary pass to try things out won us over. We began coming for aquafit and yoga plus the gym. We decided to move to Brockville and the Y was the biggest incentive. It has helped us a live a healthy lifestyle and make friends in the community… We want to continue to support the Y so it can remain a vibrant part of the Brockville area." Tom &
Polly Beach
"I love the Y. The staff are competent and caring. The programmes are varied and well run.
Beyond that, I am always impressed by the kindness I see to all members by staff.
They make the Y inclusive and make us all feel special."
Patricia Doyle
"I have had my son in the after school program for a few years… my son more often wants me to wait to pick him up until the very end because he is having so much fun. He tells me in the morning when I drop him off not to pick up until 5:30, and if I arrive earlier I often end up waiting for him to finish whatever activity he is doing/playing or craft that he is making or simply prolongs leaving as long as possible. He enjoys the activities they have planned and that [their caregivers] are involved with them, not just watching. I know that [she] is always thinking about them and what they would enjoy."
Anonymous
"I wanted my daughter to have more of a 'camp' experience instead of 'daycare' and we got just that. I loved the theme weeks, options for hot lunch, the trips, the activities and especially the opportunity to participate in swimming lessons. I really saw how the youthful leaders could energize day-programming for kids."
Anonymous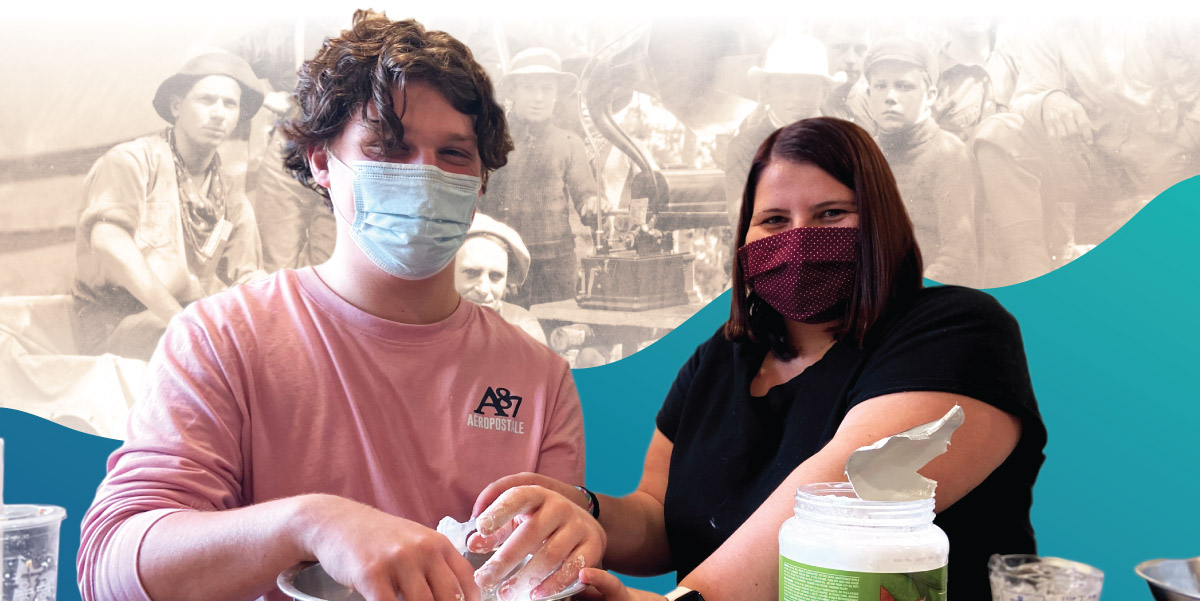 ---
Strong Kids 2019
The Strong Kids campaigns for Brockville and Kingston YMCAs were overwhelming successes. Funds continue to arrive for this year so, the final total continues to build.
We have so many people to thank for their support of kids and their families in our communities. Matching funders, Homestead Land Holdings Ltd. and The Estate of Larry Gibson increased the impact of each dollar donated to three and helped put Kingston YMCA over the top.
We are also indebted to Canarm Ltd. and Burnbrae Farms, long-time supporters of the Brockville YMCA who give so generously throughout the year.
Strong Kids Photo Gallery