Send a Kid to Camp
Building skills and memories for a lifetime.
For many of us happy memories of summer camp stay with us for our lifetimes. The friends we made. The games we played. The new things we learned. The camp counsellor who we tried to emulate. Those days seem to take on a golden glow.
These are the memories made at YMCA summer camps. Beyond happy memories, kids learn skills like teamwork and leadership along with values like caring, honesty, responsibility, inclusion and respect – characteristics that prepare children and youth not just for play but for life.
Unfortunately, there are many children in our community who may miss out on these experiences because of economic circumstances.
That's why each your YMCA reaches out to ask for help in sending kids to camp.
---
"The camp councillors were simply amazing. Greeted my son every single day with a smile and genuine passion to see him smile back. My son really required this attentive, loving and intentional approach after being home and away from friends due to the COVID 19 global pandemic. I am grateful for the time my son was able to be a part of this year's camp cohort."
---
The importance of summer camp
Summer camps help children develop in five key areas. These are: social integration and citizenship, attitudes toward physical activity, self-confidence and personal development, environmental awareness, and emotional intelligence. (University of Waterloo, 2017).
While there have been a number of studies on the "summer learning slide" (a phenomenon that disproportionately affects youth living with lower income) what isn't as well known is that the social and emotional aspects of summer learning are every bit as important as academic supports.
Your support
We see so many children blossom over their time at camp. The YMCA provides a safe, welcoming, respectful environment where children make new friends, gain new skills, and learn positive behaviours from counsellors who become their role models.
After two years of intermittent on-line learning, limited organized physical activity, too much screen time and lack of playtime with their friends, our children need summer camp more than ever. Time at camp is a powerful, life-enriching experience. Learning, memories and friendships are formed at camp, helping to positively shape children's lives.
Your support helps the most vulnerable children in our communities to not only have fun, but to gain the important foundations that set them up for future successes at school and at play.
You will be providing memories and foundations that last a lifetime.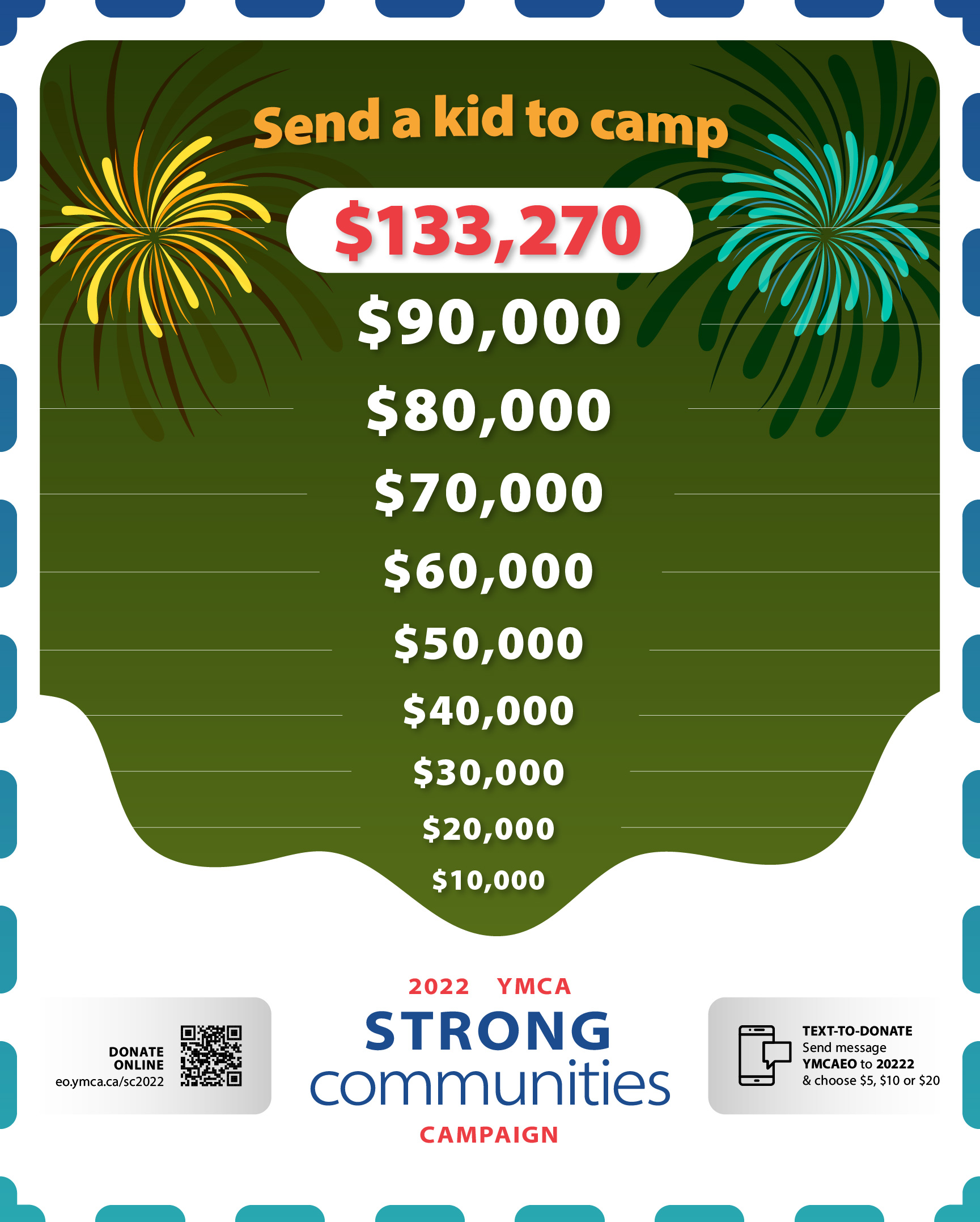 ---
"The leaders were responsible, intuitive, and fun. Both of my children had a great experience. They got along well with their peers, enjoyed their day, and seemed to make marked personal character growth. The [values] beads are a unique and excellent motivator."